'One of the fascinating things about maps is that they give us a bird's eye view of God's creation.
When we were filming at Cedarville University in 2021, Dr. John Whitmore pulled out a map of the Grand Canyon to provide some perspective on what he and Dr. Andrew Snelling accomplished on their research trip. (You can watch this in the video at the end of the post.)
Dr. Snelling's research provides the backbone for our upcoming film. In 2017, he and Dr. Whitmore traveled by boat down the Colorado River to collect a series of rock samples at different points in the Canyon. Their primary interest was understanding more about the enormous folded rock layers at the bottom of the Canyon.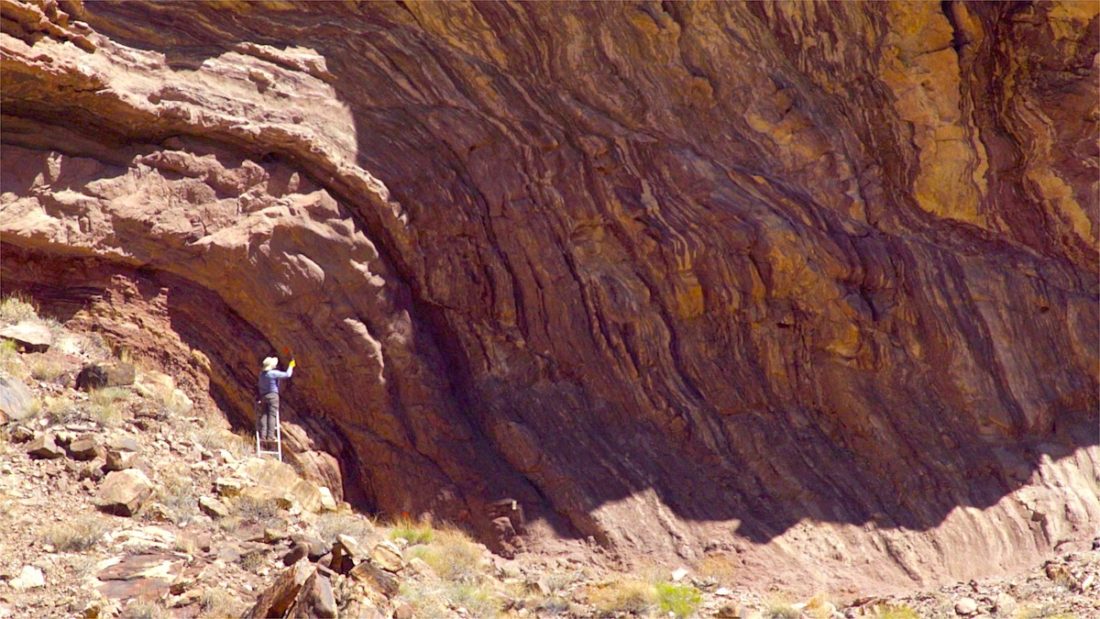 Were those layers soft and pliable when they formed, or were they hard and brittle? If it could be demonstrated they were soft when they folded, they couldn't be hundreds of millions of years old. This new research could therefore provide important new evidence of a global flood and a young earth.' More of this article at https://isgenesishistory.com/mapping-the-research-for-mountains-after-the-flood/?mc_cid=083da20daa&mc_eid=2abe4a38b0