Would they try to deceive us concerning the deaths due to this China virus?
'You may have wondered how the United States is still clocking 3000 Covid deaths a week when even Joe Biden – who can barely manage a staircase unaided – easily beat Omicron.
The Milwaukee coroner's office has the answer. It publishes anonymized death reports, including cases where Covid is listed on the death certificate. Here are four of the seven from the last two weeks. Average age 90.
The youngster in the group was 80 and had metastatic prostate cancer.
And diabetes.
And Parkinson's disease.
And COPD.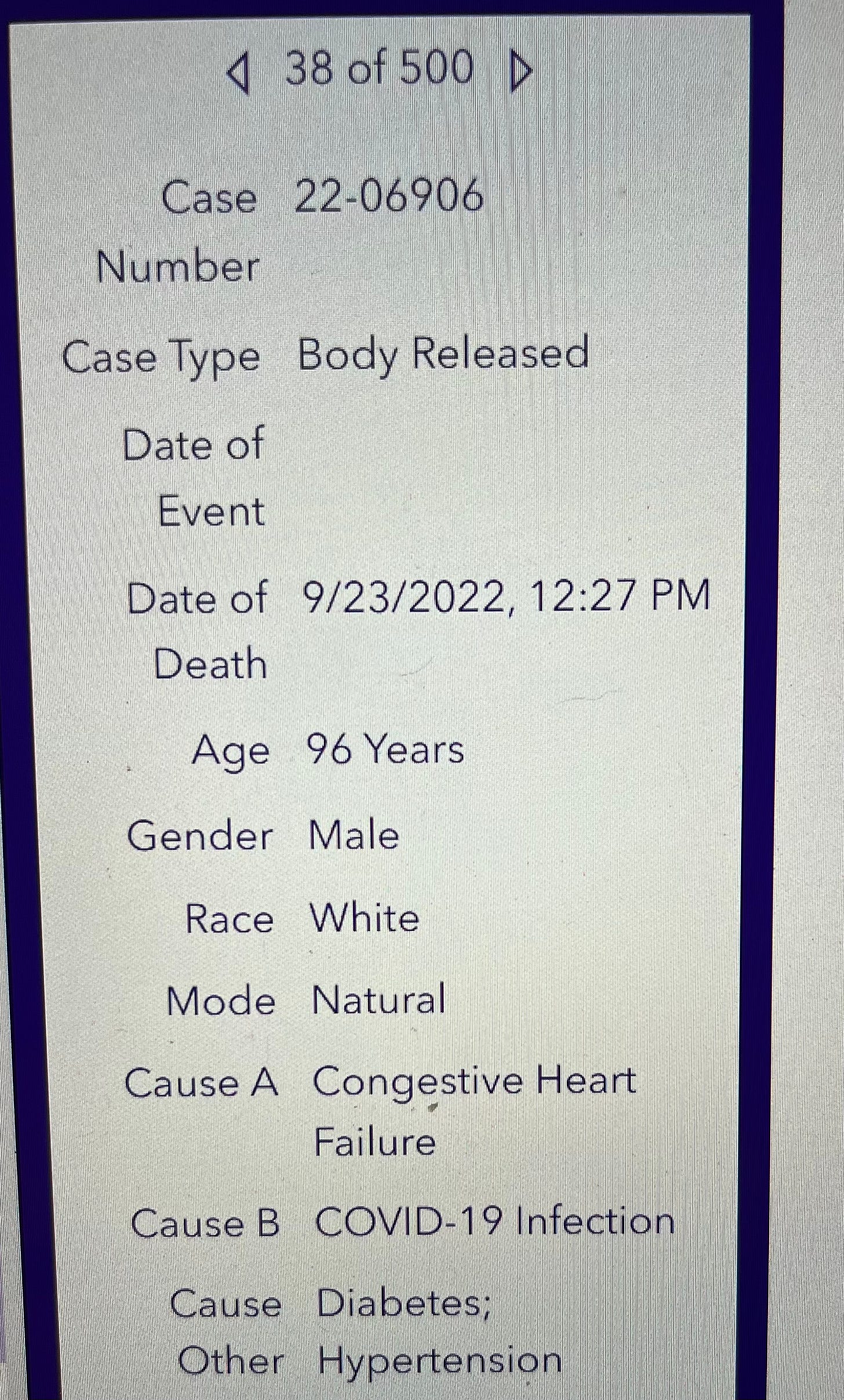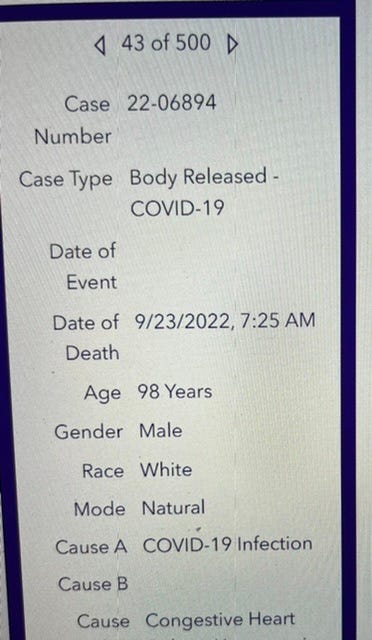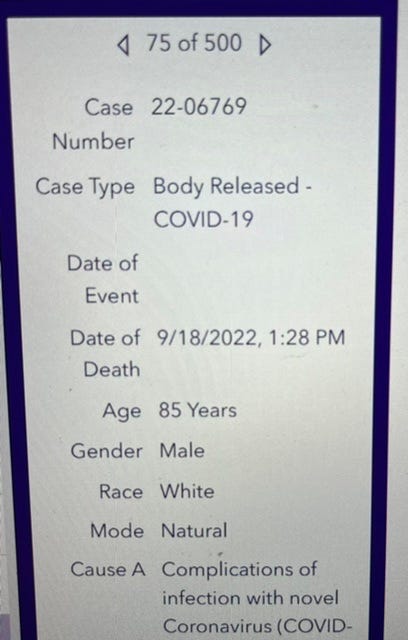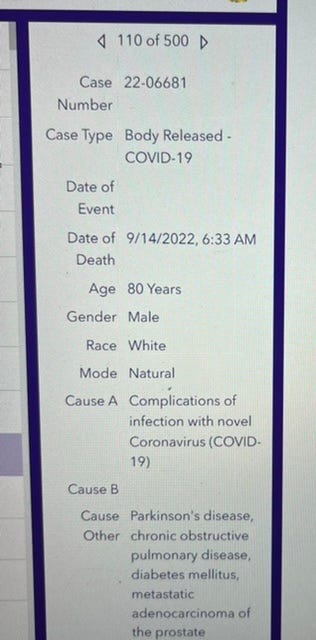 As for the others, they are all in their sixties.
Lest you accuse me of cherry-picking, here's one of the younger deaths: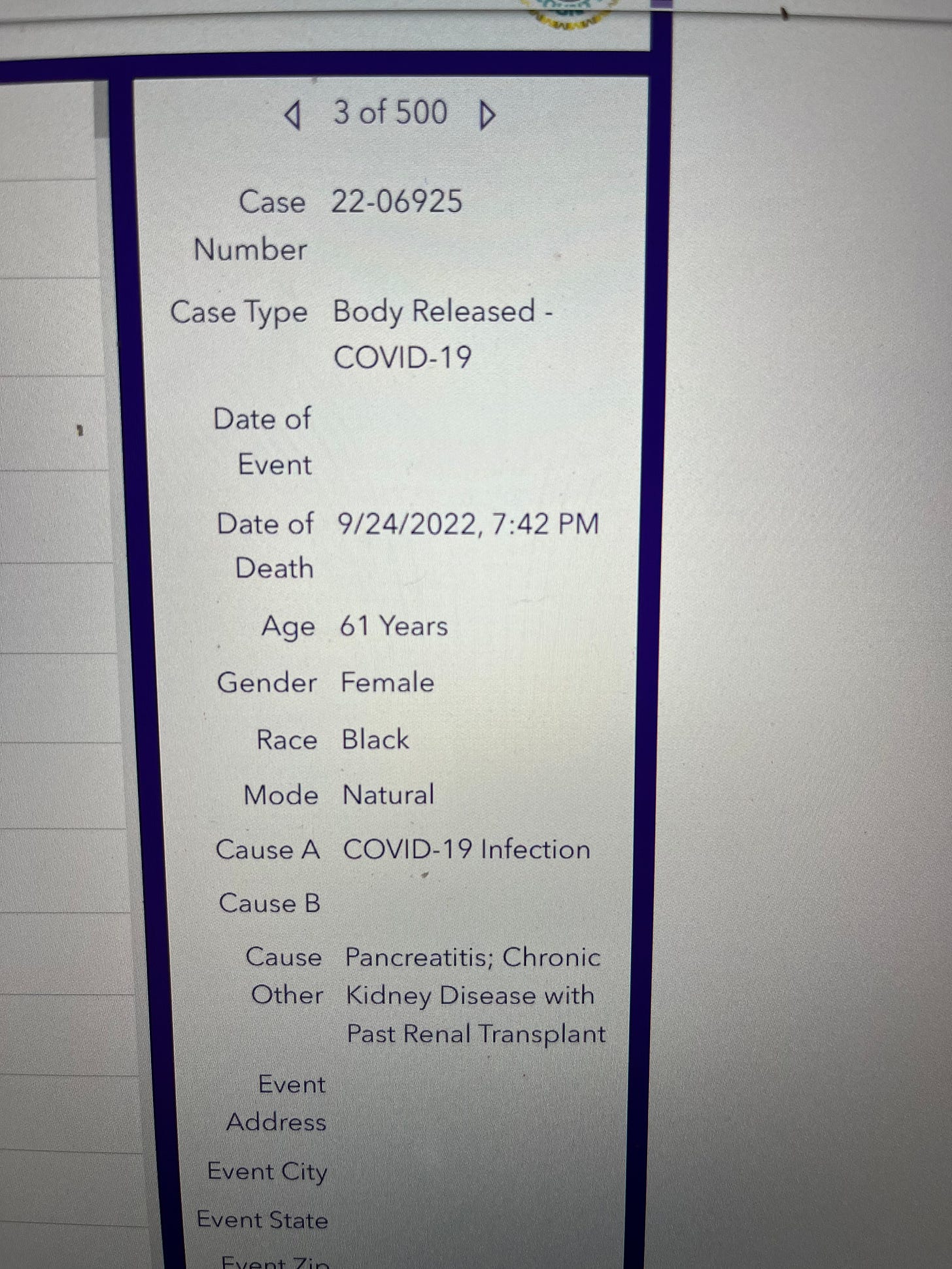 These folks are not the exceptions, they're the rule. "From" versus "with" Covid is a pointless distinction for this population.
Anyone dying of Omicron is likely either incredibly old, incredibly sick.
And, according to the coroner's office, most are vaccinated.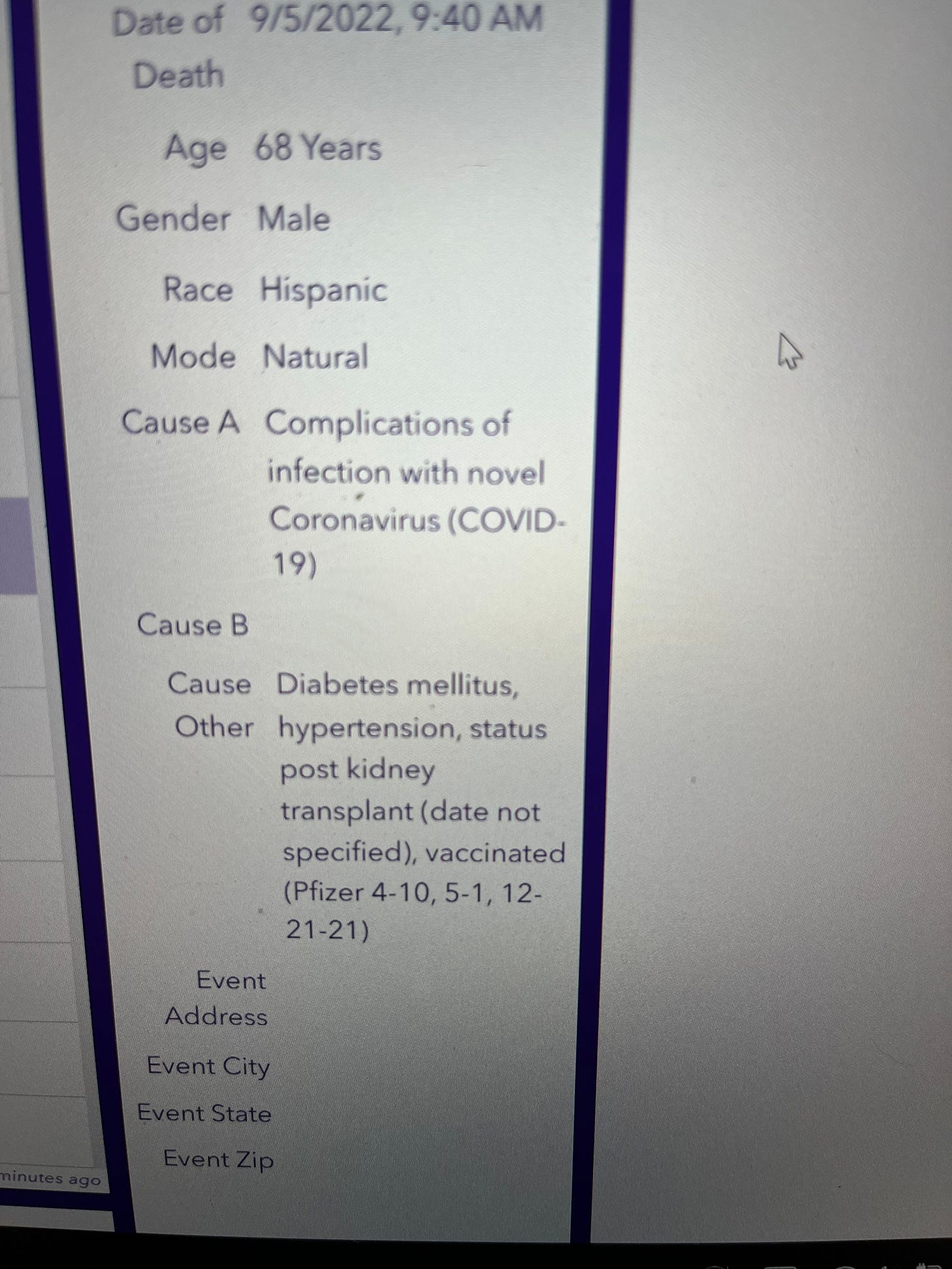 It should be obvious that Covid death counting is now pure theater and database matching, in a way it wasn't even a few months ago.
Which raises a somewhat unpleasant question: if Covid is no longer killing anyone who wasn't at death's door, why is overall excess mortality so high across the heavily mRNA vaccinated countries?'https://alexberenson.substack.com/p/six-recent-covid-deaths-per-the-milwaukee/comments?publication_id=363080&post_id=75302663&isFreemail=true&comments=true